Contact Information:
For information, call the EOC at: 509-933-8305
For assistance, call: 211
For animal evacuation inquiries, call: 509-962-0002
To volunteer for animal help, call: 509-933-8236
Report Damages to Primary Residences and Businesses Caused by the Taylor Bridge Wildfire
Home and business owners who have incurred damages from the Taylor Bridge Wildfire are encouraged to file a report with the Kittitas County Emergency Operations Center (EOC) immediately. This data will be used in determining if damages are significant enough to warrant a request for federal disaster assistance and various other forms of assistance.
Please select the appropriate form to download and complete:
Business Losses

121 KB
Owner of a business structure (including rental property owners)
Leaser of a business structure
Residential Losses

121 KB
Owner occupied primary residence
Renter of a residence
For more information, please contact the EOC at 509-933-8305.
Kittitas County Emergency Response Information
Taylor Bridge Wildfire
13 August 2012
The Board of County Commissioners approved Resolution 2012-099 - Declaration of Emergency, August 13, 2012, due to a wildfire in Kittitas County.
Press Releases and Public Service Announcements
As of 9:00 am, 08/24/12

| Acres | Fire Cause | Containment | Total Personnel |
| --- | --- | --- | --- |
| 23,500 | Human | 100% | 610 |
For information on what to do after the fire please see the Kittitas County Fire Marshal's brochure after the fire is out

494 KB
Donation Locations
List of Donation Locations

195 KB
Maps
Interactive
Interactive Fire Map
Interactive Fire Progression Map

Static
Fire Progression Map
Fire Map update 08/22/2012 6:00pm
Mobile device maps (Get the app below):
Unfortunately, the Windows Phone app does not support direct URLs.
To view the interactive Windows Phone map:

Download the Windows Phone ArcGIS app
Load the AcrGIS app
Click the search icon at the bottom of the app
Search for "Kittitas County Taylor Bridge Fire Map"
Note: The correct map is authored by TBFire and is labeled as (official)
ArcGIS Mobile Apps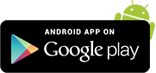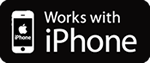 Photos